Samson AmSteel® -Blue is a torque-free 12-strand braid that, size-for-size, is as strong as steel but outlasts wire 3:1, making it an excellent wire rope replacement.
At only 1/7th the weight of wire, it is a safe and efficient solution for all marine applications where wire is traditionally used. The combination of Dyneema® fiber and Samthane coating provide abrasion and tension fatigue resistance for superior wear. AmSteel®-Blue is easily spliced and inspected.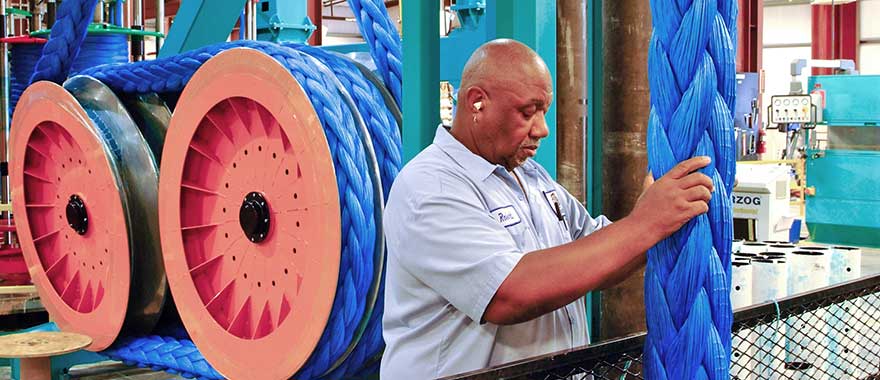 Large Diameter Amsteel Blue – 12 Strand Braid | click photo to enlarge
AmSteel®-Blue is recommended for split-drum winch applications.
It is not recommended for use on H-bitts, capstans, or cleats if surging or rendering the rope is required. AmSteel®-Blue has been verified by ABS according to MEG4, and is type approved by: ABS, BV, DNV, Lloyd's, and RMRS.
Colors
| | |
| --- | --- |
| red | orange |
| yellow | green |
| blue | gray |
| slate | |